Experienced UK Pet Sitter Reviews
If you're after an experienced UK pet sitter, here's a bunch of fab reviews that past homeowners and pet owners have left me. I'm glowing with pride and miss all those lovely pets too too much!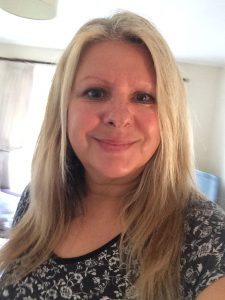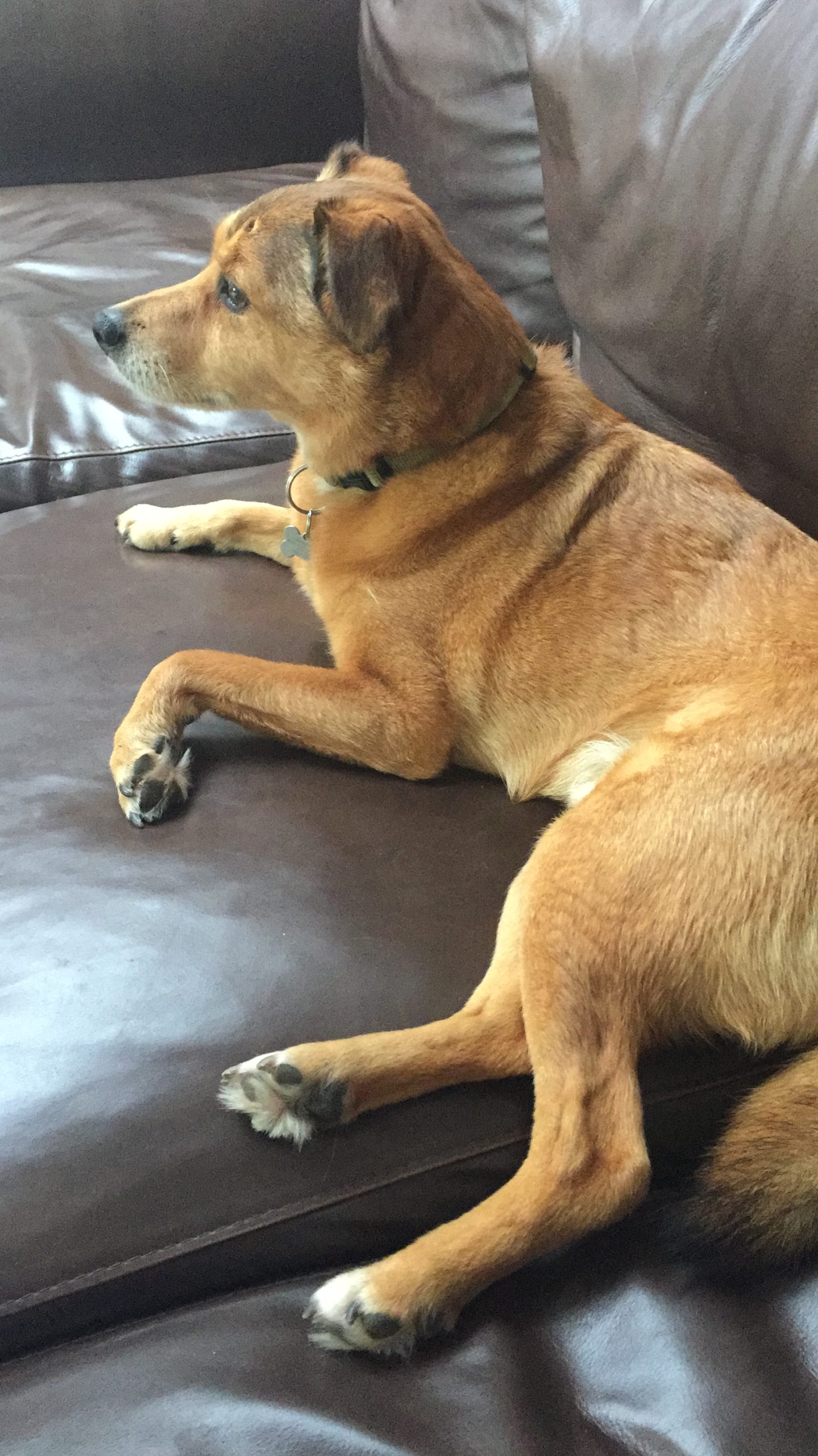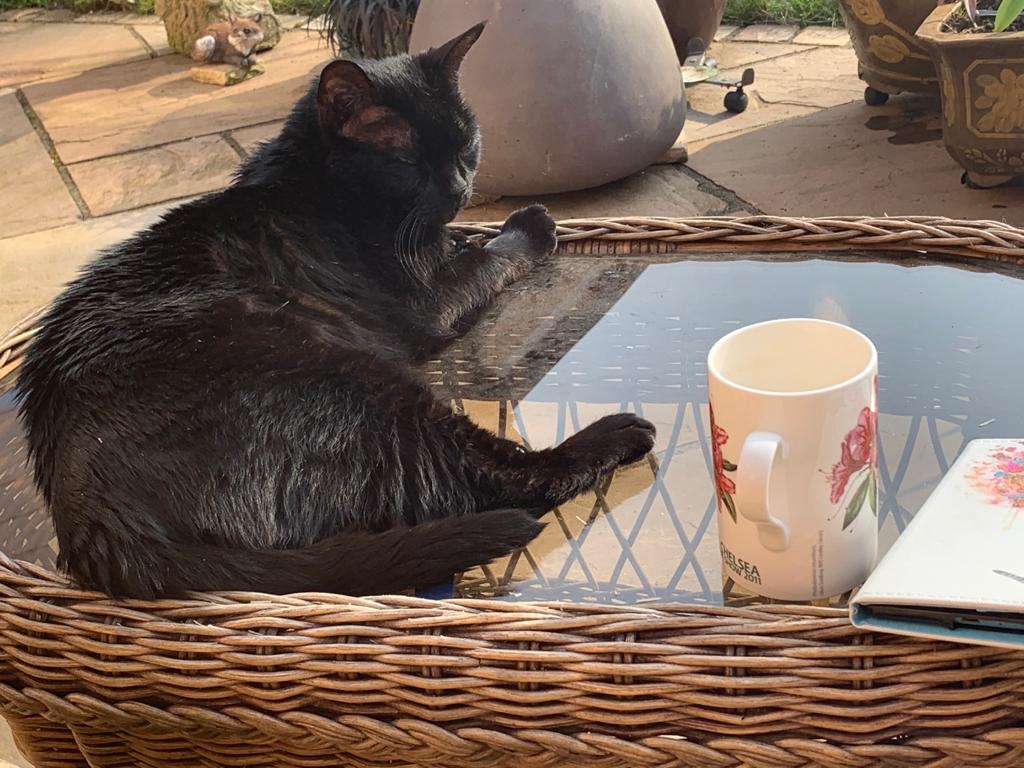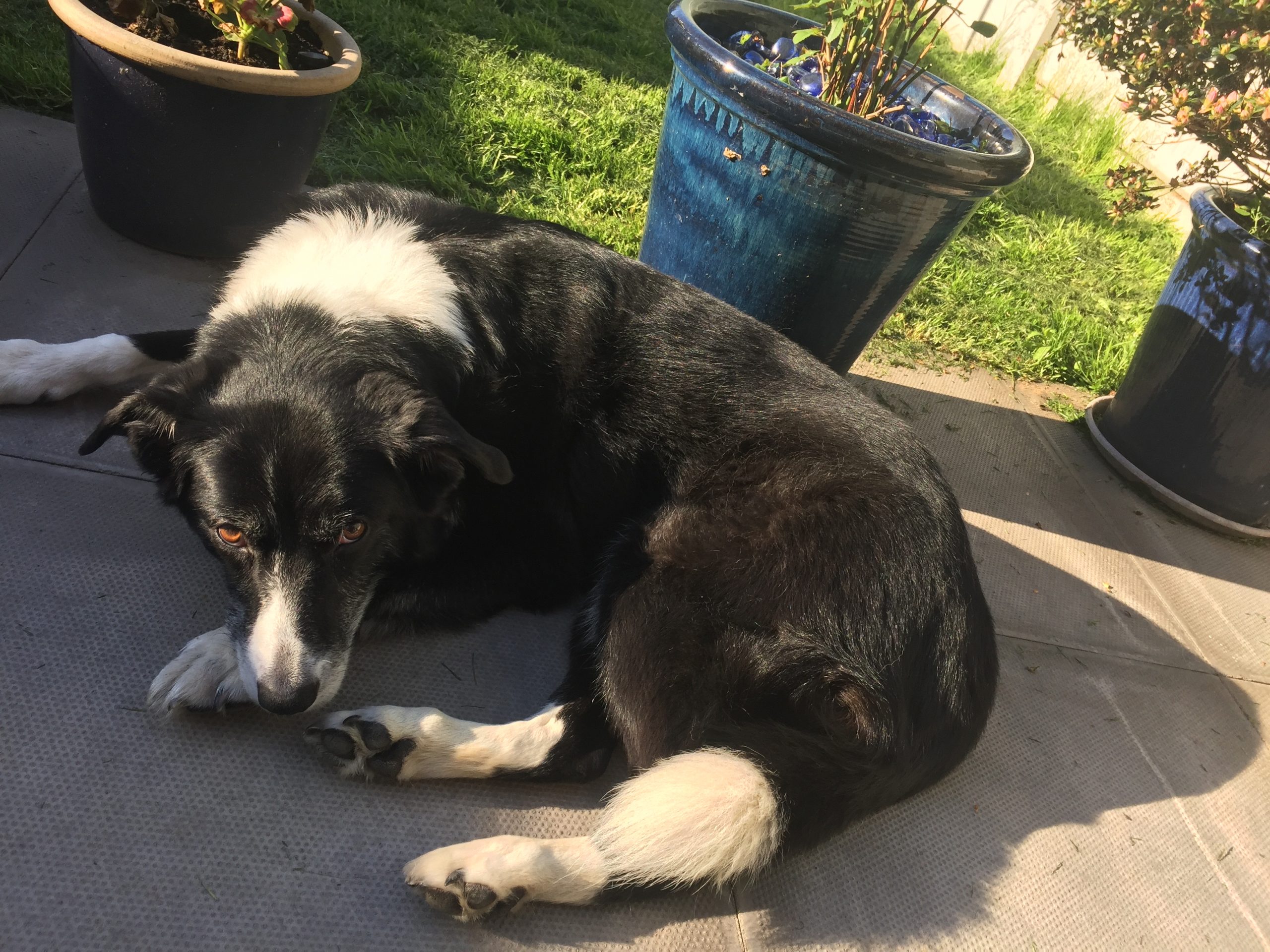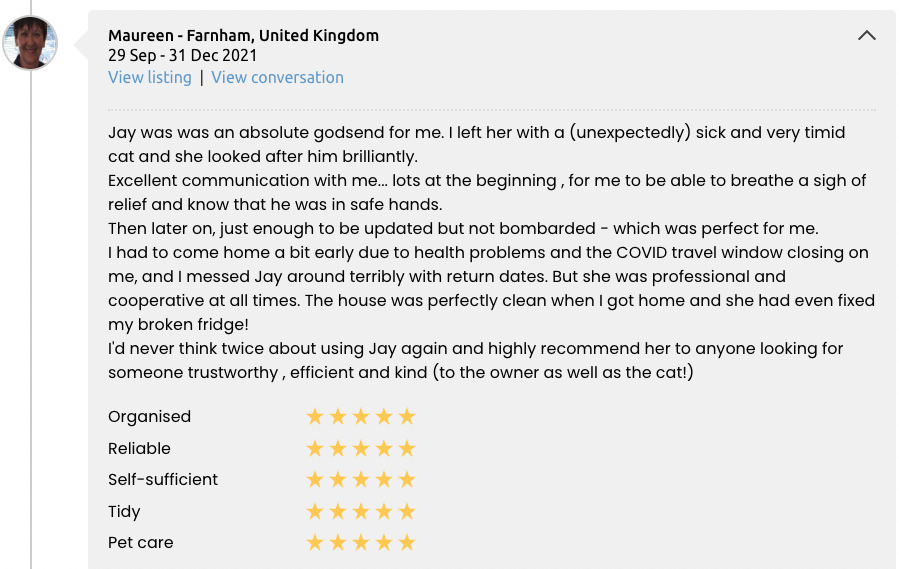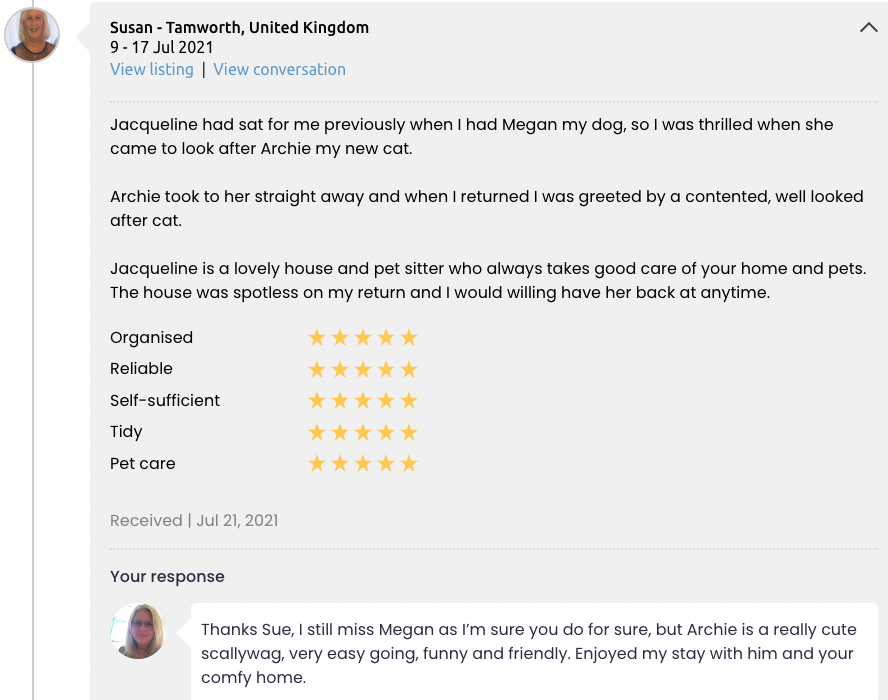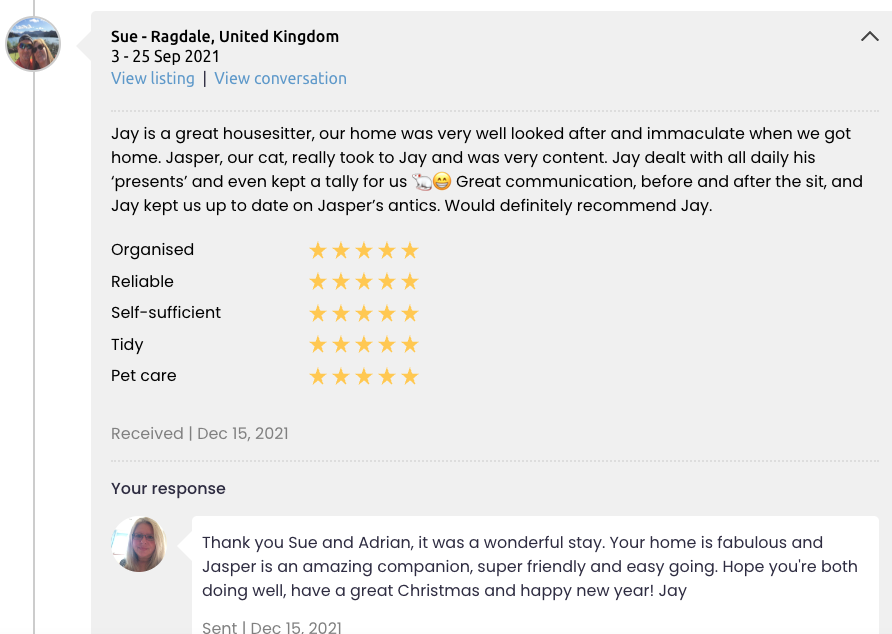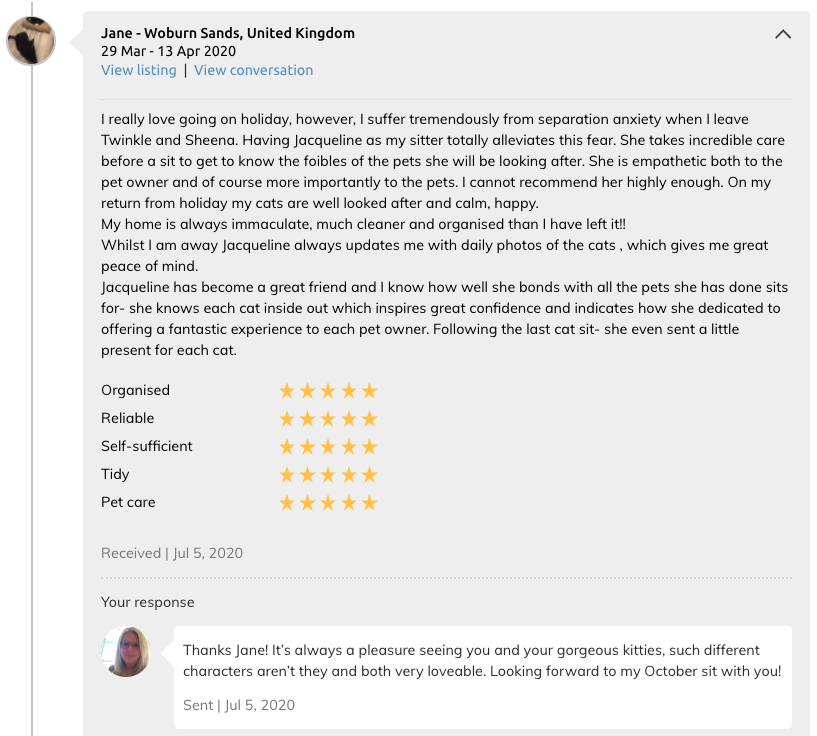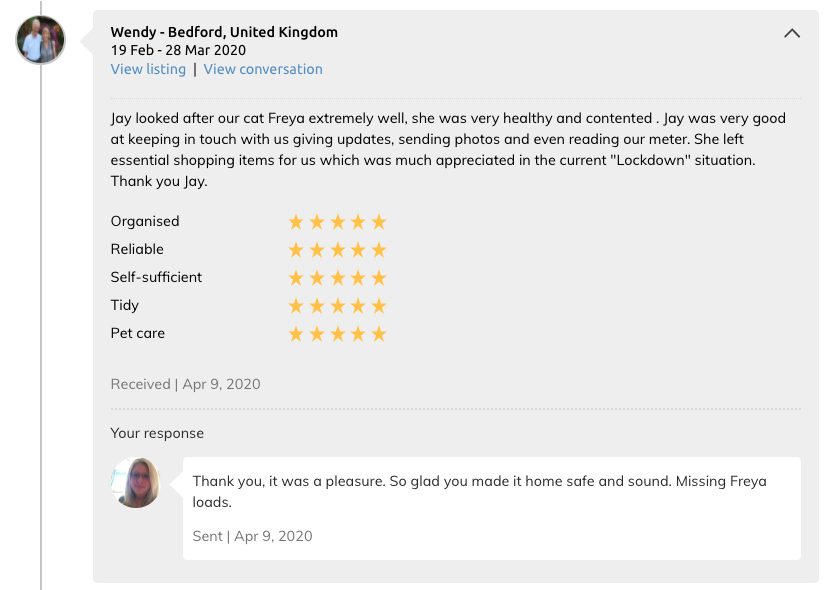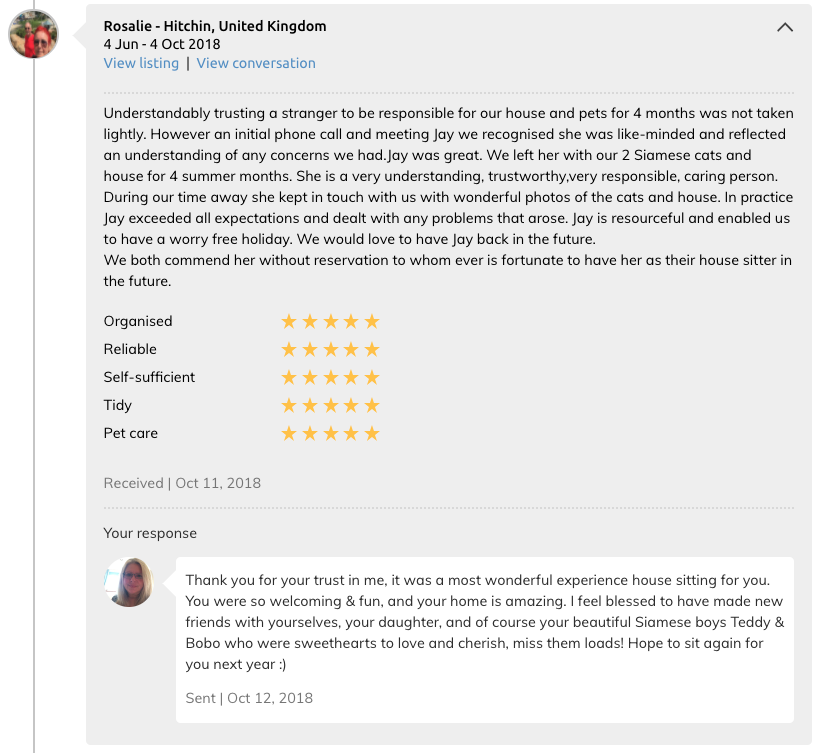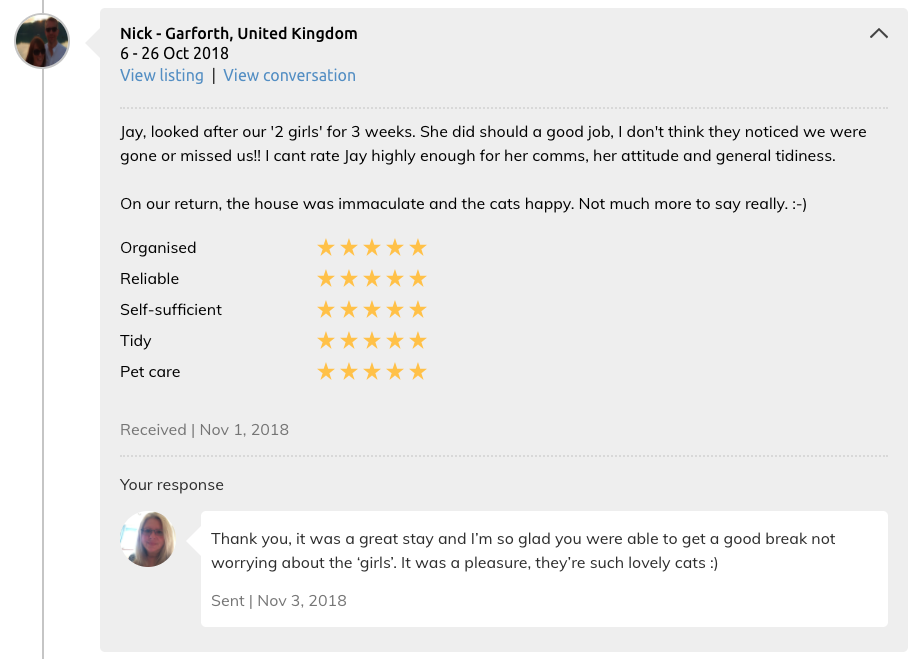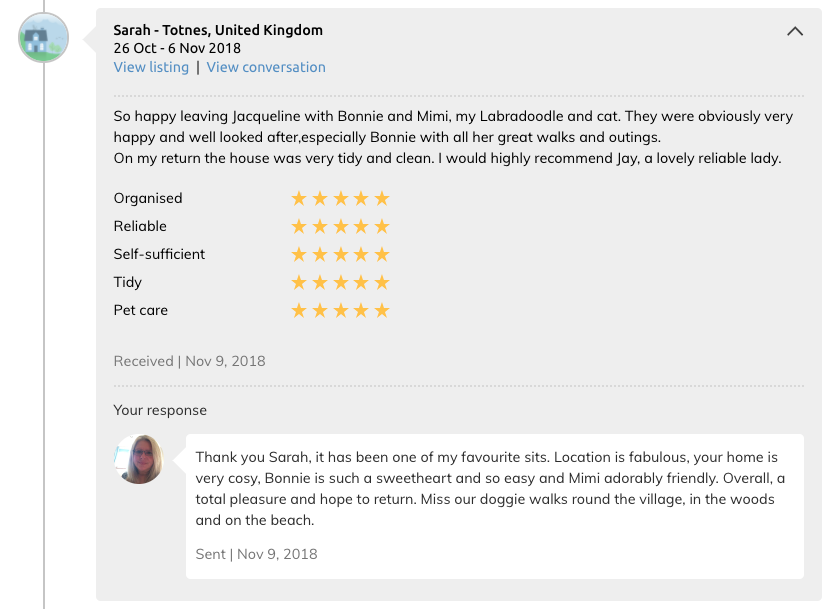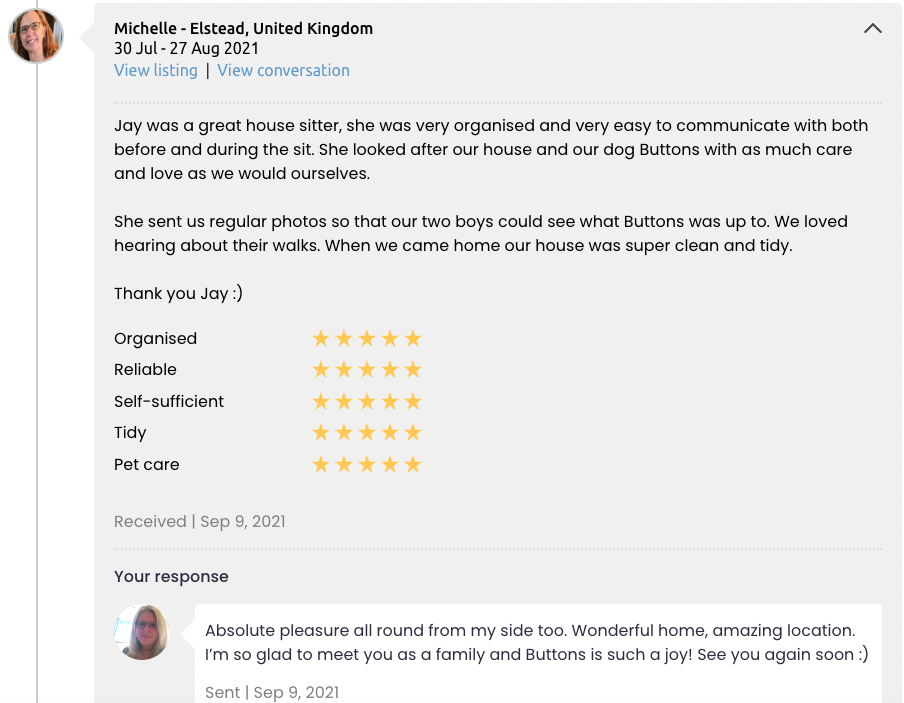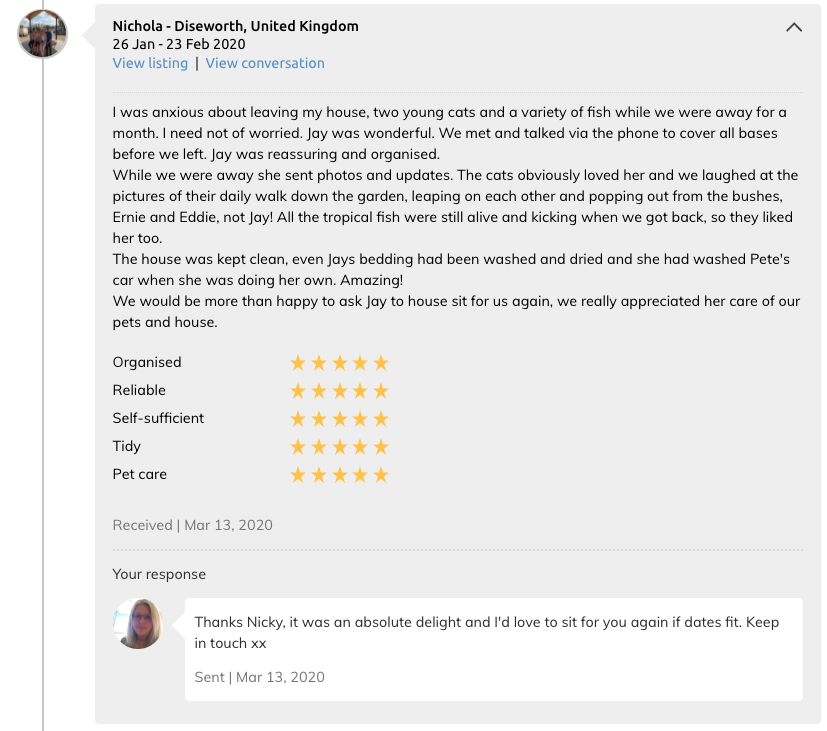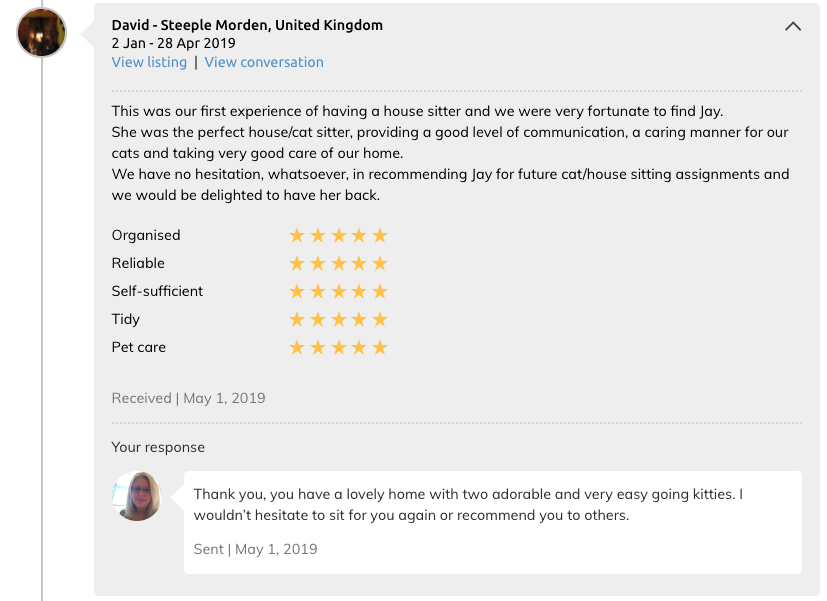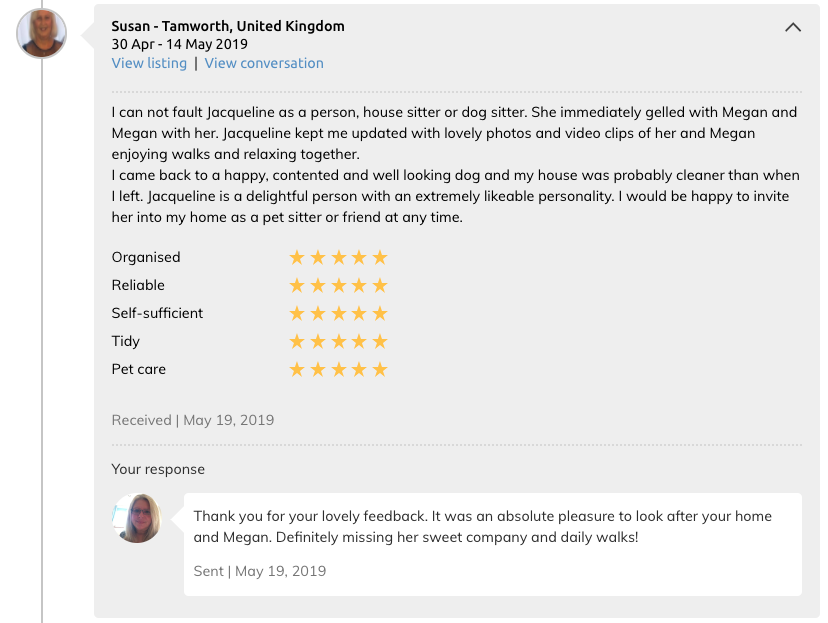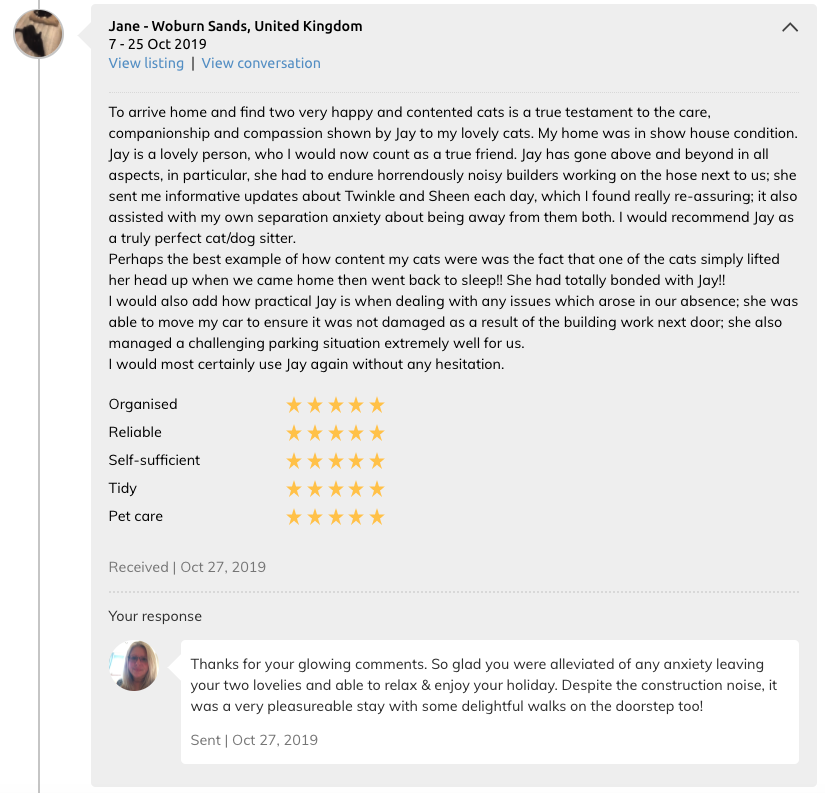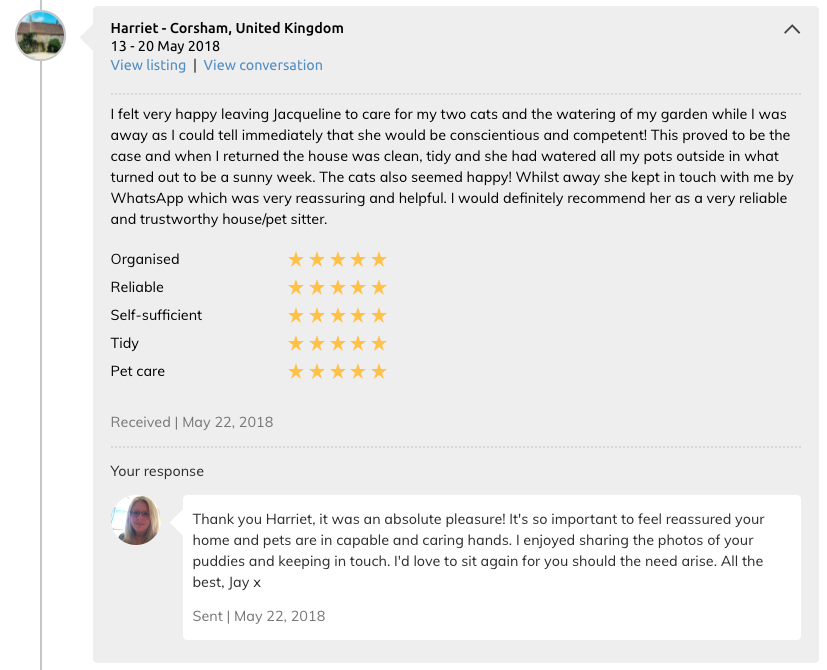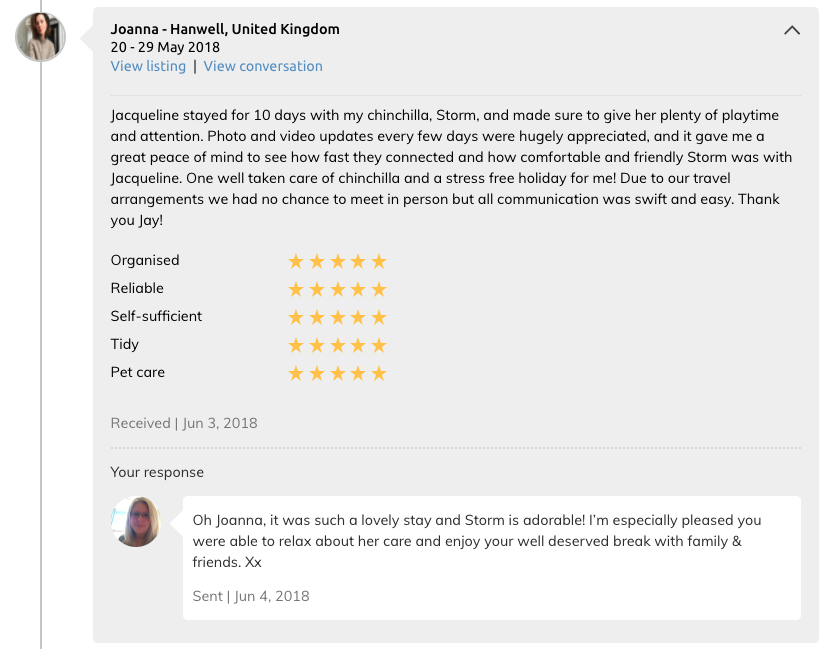 As many of these are repeat customers, if you'd like to speak to a past client to talk about my experienced pet sitter UK credentials, please don't hesitate to contact me and I'll get this arranged.
I totally understand that any travel plans you have are subject to Covid-19 advice / restrictions and travel company's right to cancel the trip. Nonetheless, we can start the ball rolling and put in some tentative dates. 
Bear in mind that any reputable or long standing housesitter will be booked up months in advance. Once you find the right person for your pets you won't want to use anybody else, so plan ahead if you can.
If you've already booked your trip for next year or have dates in mind for later this year, best sort out pet care now as it's becoming a bit of a gold rush as countries open up borders again to UK travellers.